Comparing and Contrasting US

E

xpat

T

ax

F

iling

S

oftware vs

Accountants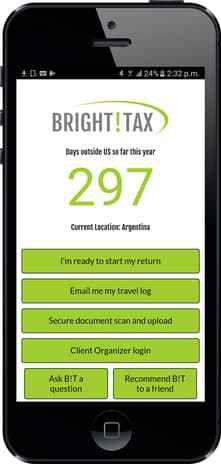 All Americans, including expats, are required to file US taxes on their worldwide income.
This means expats face the same choice as Americans living in the states when it comes to tax time: whether to use a tax filing software, or an expat tax accountant.
When expats file, they can claim provisions such as the Foreign Tax Credit and the Foreign Earned Income Exclusion to reduce their US tax bill.
This involves filing extra forms, in the case of these two specific provisions Form 1116 and 2555 respectively.
Not all tax filing softwares have the provision to file these additional forms. TaxAct and TurboTax do, or, if gross adjusted income is less than $66,000 (in 2019), it's possible to use IRS Free File.
The advantages of using tax software are that it's cheaper, and faster, in the sense that you gather your information (as you have to for an accountant, too), input it straight into the software, and you're done without any additional wait or double checking an accountant's work.
These advantages must be measured against the advantages of using an expat tax accountant. These include the accountant's ability to advise expats so that they file in their best interest, such as knowing which deductions, credits, exclusions etc they can claim to save them money, and knowledge of all the rules, and the ongoing support (including answering questions) that they provide throughout the process. Bright!Tax for instance, has a Secure Online Client Organizer, a custom configured questionnaire that captures all the relevant data specific to a client, from which an expert American CPA provides further one on one guidance.
Whether it's best to file US taxes from abroad using software or an accountant often depends on each particular expat's situation. Tax software may be better for people with very simple financial circumstances, such as those who have a single source of income from employment. Expats with multiple sources of income, those who own a business or have investments (expats have to report foreign registered investments if they exceed minimum thresholds), self-employed expats, expat parents, and expats married to a foreign spouse are all examples of circumstances where expert advice is likely to not just save money but also ensure that they avoid future penalties or run ins with the IRS.
Other circumstances when an accountant is likely to be the right choice are for expats who buy or sell foreign real estate, or those who experience a life change or move country mid year.
In summary, while it's possible to file US taxes from abroad using tax software, it's only normally advisable for expats with very simplistic circumstances who therefore stand very little chance of making an error and don't need to strategize to save money.